Flyme OS 5.2.0.0 stable (Pro 6)
hello guys
I got the china version how can I switch to international ?
last edited by
@Rey actually I figured it out from a Russian forum… now I'm running international version :)
last edited by
It's BETTER to run International( G, i ) versions even though A is more updated but it's probably also got more bloatware + assures that we'll get an update for G.
Pss - people seem to have some battery problems on chineese versions. I read it on a russian site
last edited by
Hi, yesterday I installed the global version of this firmware and I feel that it is flawless (till now at least). Do you have any news for new update? Also, how can I get informed if someone answers to my post?
last edited by
Please help me ***
1 . how can i record while calling ?
my meizu mx5 , every rom is ok
but my now Pro 6 , 5.2.0.0 G , this funtion not work
i see the key " record button " while calling, but can't tick it . it dim
here example: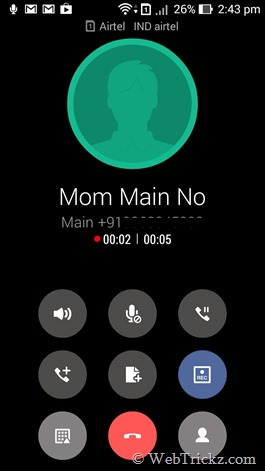 Rec button dim, can't not turn on , or touch
---
Clearing recent Apps
+ now ( Pro 6 ):

it's so inconvenience , take 3 - 4 seconds to close all apps , and to swich another apps is so waste time
+ before ( Mx5 ) :


very quickly close all , by scroll down, it takes less than 1 secons , very quickly, also switch another apps
how can i come back recent apps manager as MX5 ?
last edited by